In 2012, Eric & Lynn opened Image & Frame in the back corner of Eric's aunt's and uncle's print shop, Inkslinger's Inc, a fixture of the printing and design community in Tempe for over 45 years. Once we proved our concept we quickly drew the ire of my uncle due to the taking over of his warehouse. Sorry, and thank you again! We then moved into our current location at 2200 North Scottsdale Road and have been refining our business to a well oiled machine ever since.
In the summer of 2018 Eric & Lynn had the incredible opportunity to purchase Rolf and Kris Gruller's life long work, Framer's Workshop. What a coup! Not only did we meet and befriend a number of amazing people at framers, but we also stepped into possibly one of the best frame shops out there. Let's not even start with the one-of-a-kind collection of closed corner picture frames Rolf has slaved over to perfection for the last 40 years, let's not. We'll just call it amazing. Thank you, Kris & Rolf.
In early 2019, we will be moving into our new location at 7012 E Indian School in the heart of Old Town Scottsdale. Our transformation will be complete once we're in the new space. It's been custom designed from the ground up to cater to our clients. You. Will. Love. It. Sign up for our newsletter to be informed.
YOUR ART SERVICES EXPERTS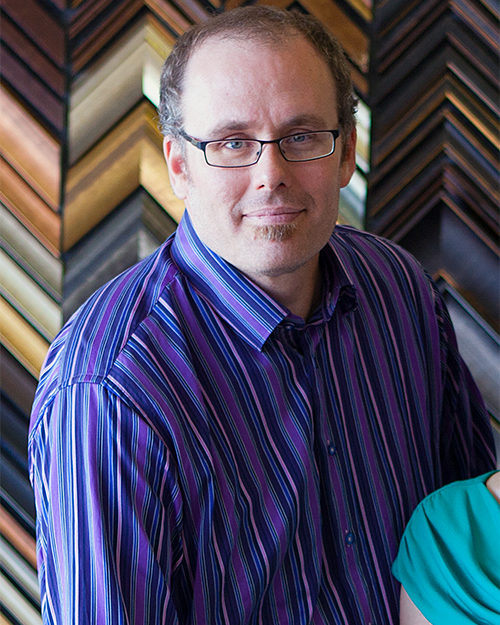 Eric Bazarnic
FLOUNDER, WORKSHOP MANAGER
Eric's has 30+ years of experience from working at prestigious frame shops and gilding houses like Platte River Art Services in Denver and Artech Denman in Seattle, to running his own contemporary craft and fine art gallery. We'll only give a passing mention to the fact that he grew up in a printing family which informed him about the beauty of fine printed papers.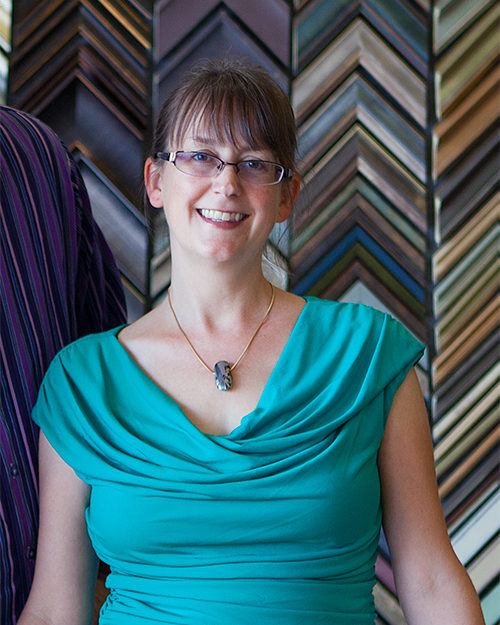 Lynn Bazarnic
FLOUNDERTOO, STUDIO MANAGER
Lynn is truly steeped in the fine arts. She has a Master of Art History form the University of Illinois with many years of art administration under her belt at the University of Washington in Seattle and the University of Illinois in Champaign-Urbana. While she has extensive experience in the historical arts, she also has years to draw on from her retail management in fine contemporary craft and art jewelry galleries in Denver, Colorado.